Drones
AvocadoXL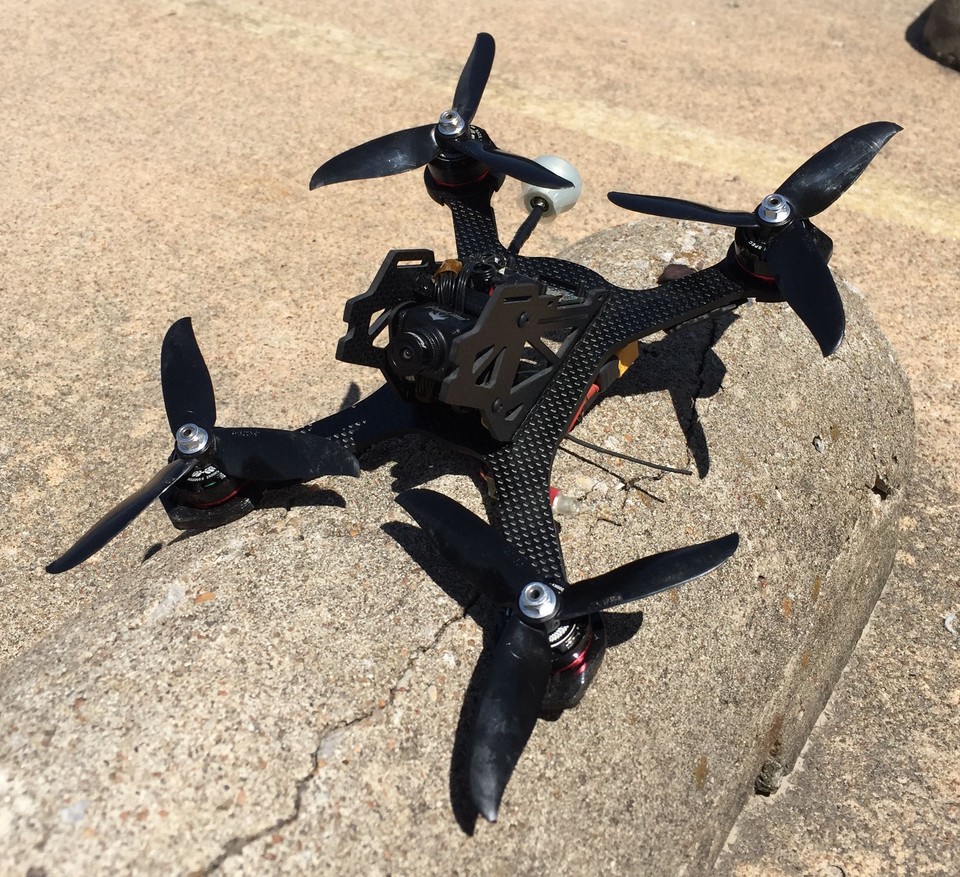 The AvocadoXL was an experimental racing drone frame I designed and built in 2016-17. The battery was placed at a 45-degree angle in the center of the frame with the hope that this would reduce the moment of inertia and allow for quicker turns and spins. Although the flight characteristics of the AvocadoXL were somewhat improved by this design, the added weight of the battery support and the thickness of the body plate and arms made it less appealing for racing. Freestyling may be a better option for this frame.
A pitch video for the AvocadoXL can be found here. The frame also includes a strap point for the GoPro Session on the top, which was a popular camera option at the time.
3D printed parts for the AvocadoXL can be found on Thingiverse, and assembly instructions can be found here.
Unfortunately, the racing scene at the time considered the AvocadoXL to be too bulky and heavy, but it does make a nice freestyle frame. If you are interested in building your own AvocadoXL, I still have kits available for sale. Find me.