Jackets
I've been sewing on and off for the last few years, here are some jackets there were sewn in that time.
Winter jacket
TODO: post pictures and details
Thinsulate provided a half-inch thick layer of insulation between a waterproof coated fabric and a neoprene lining.
Pictures to come.
Bomber jacket with golden arrows for my love
2018, Denim, t-shirt knit and red velvet fabrics
This is a jacket I made for my wife in September 2018. It uses a thick red velvet fabric for the body and a thinner denim with many golden arrows screen printed onto it. The lining uses a grey t-shirt knit.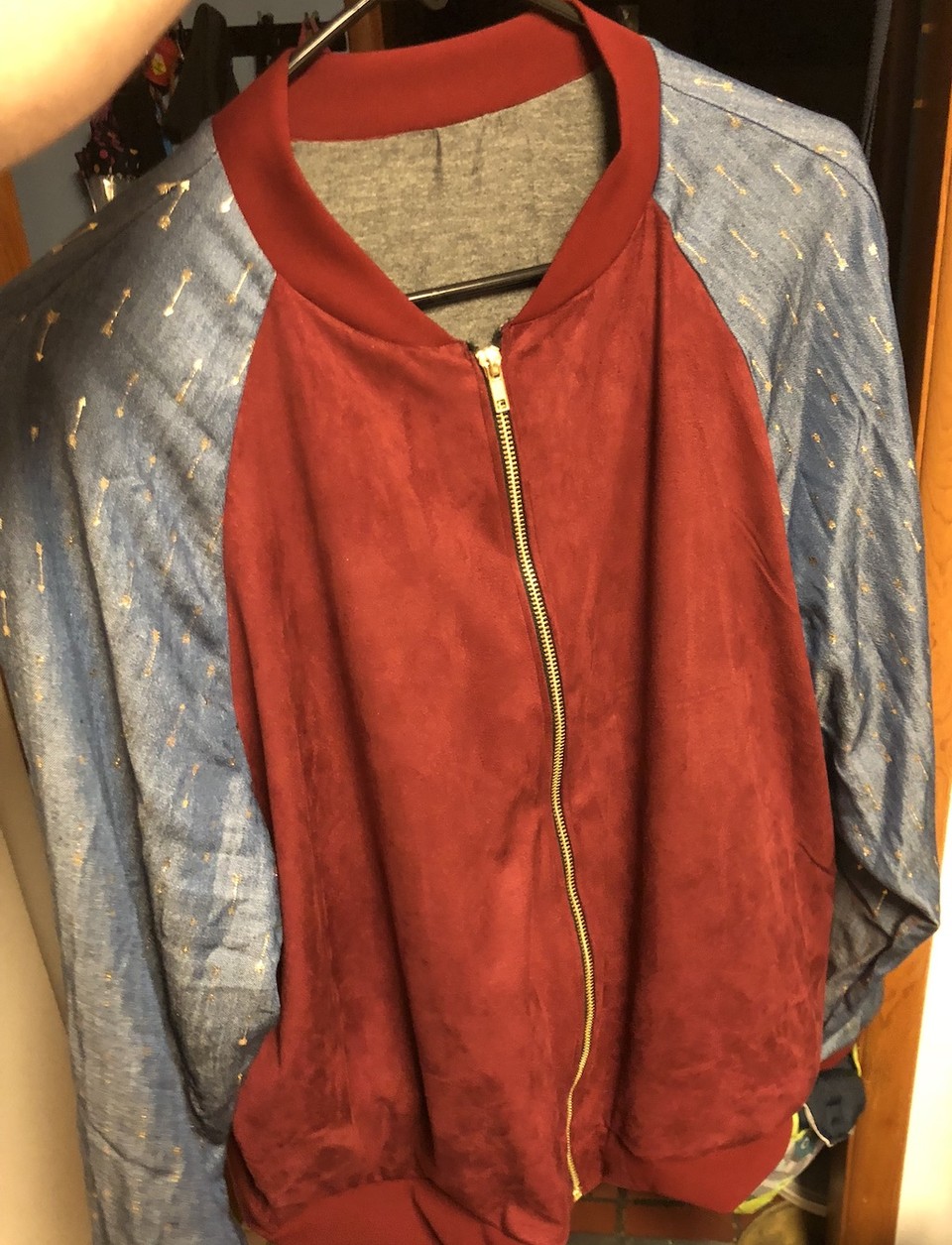 The finished jacket with gold zipper and arrows.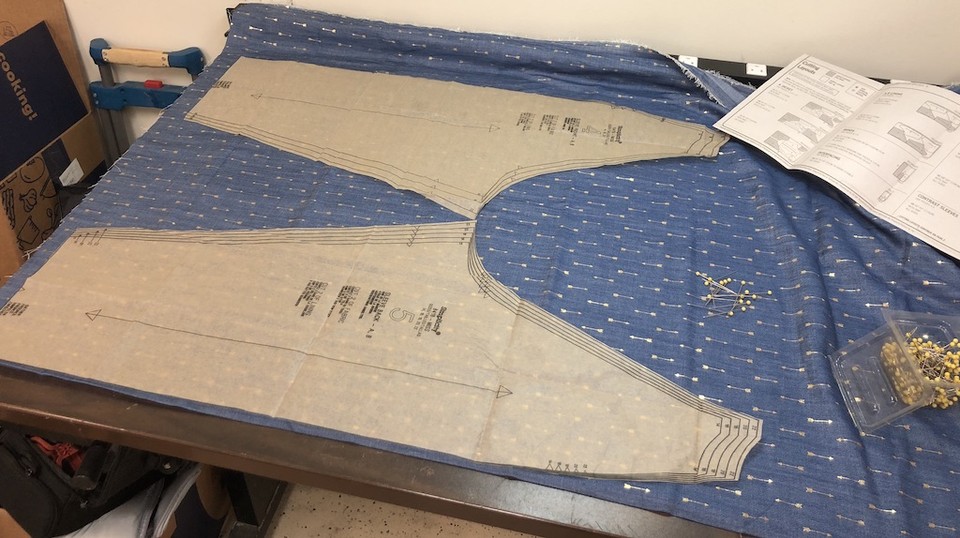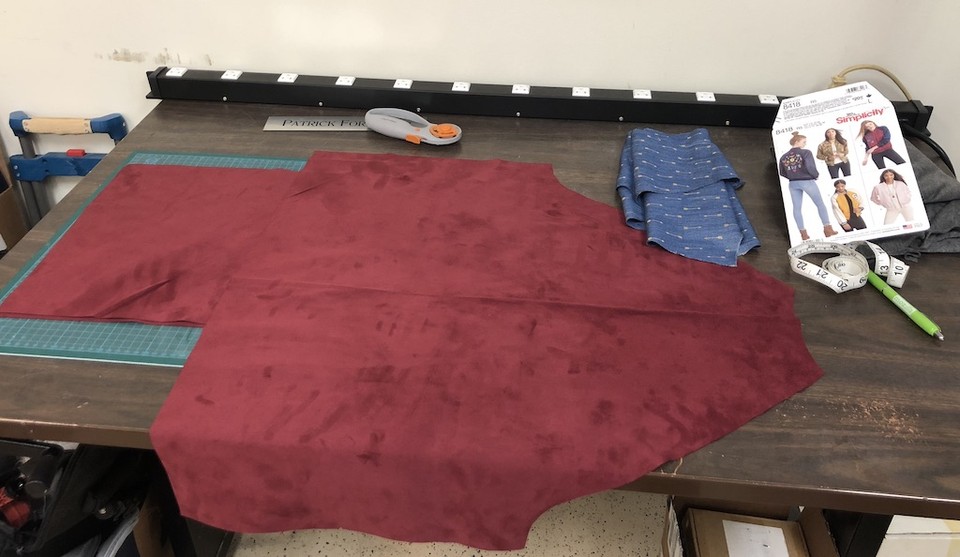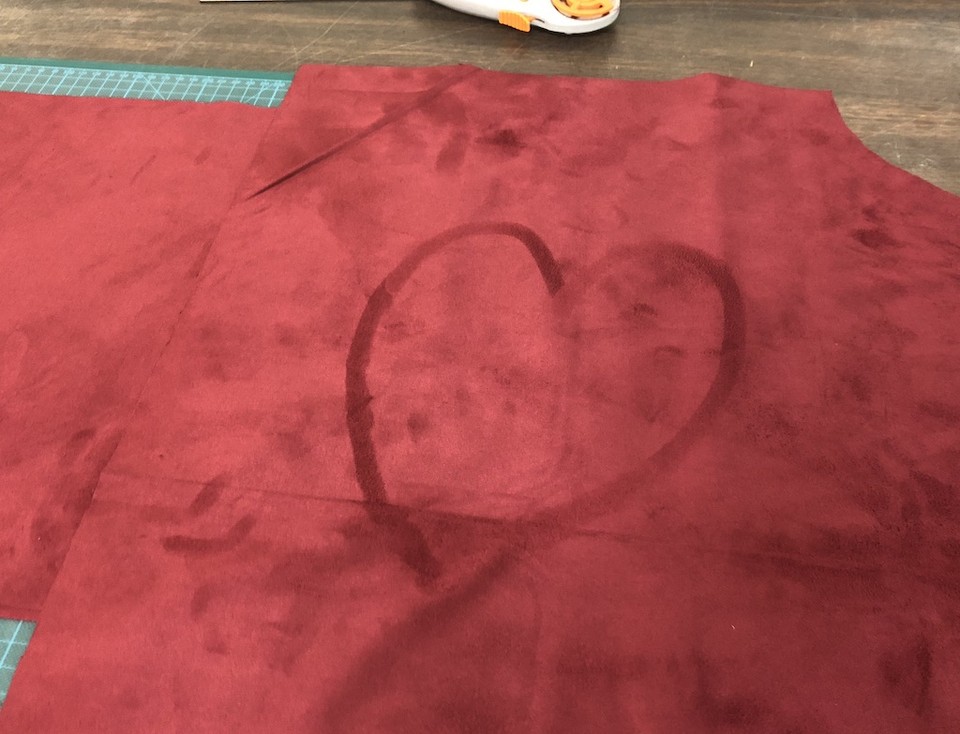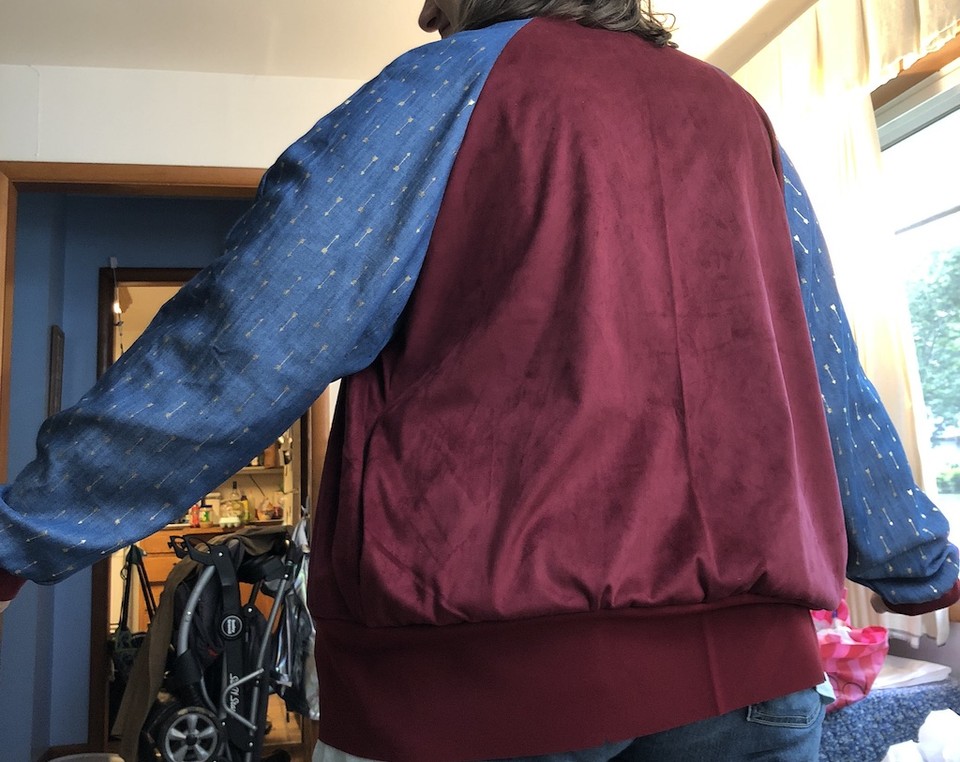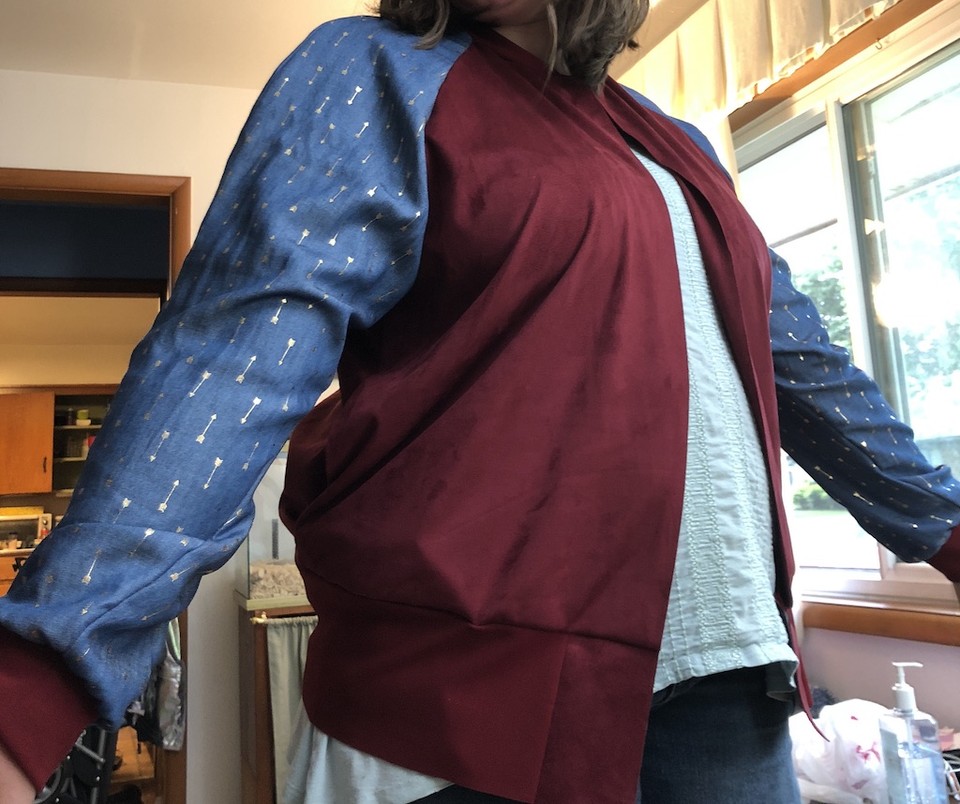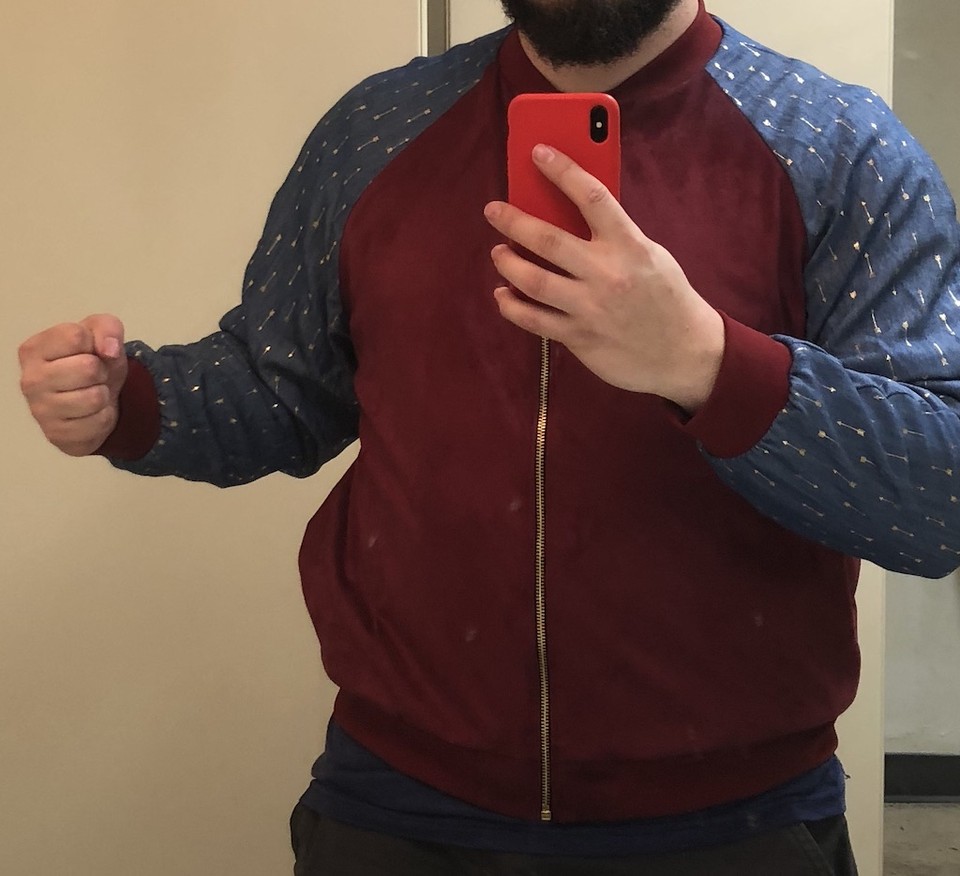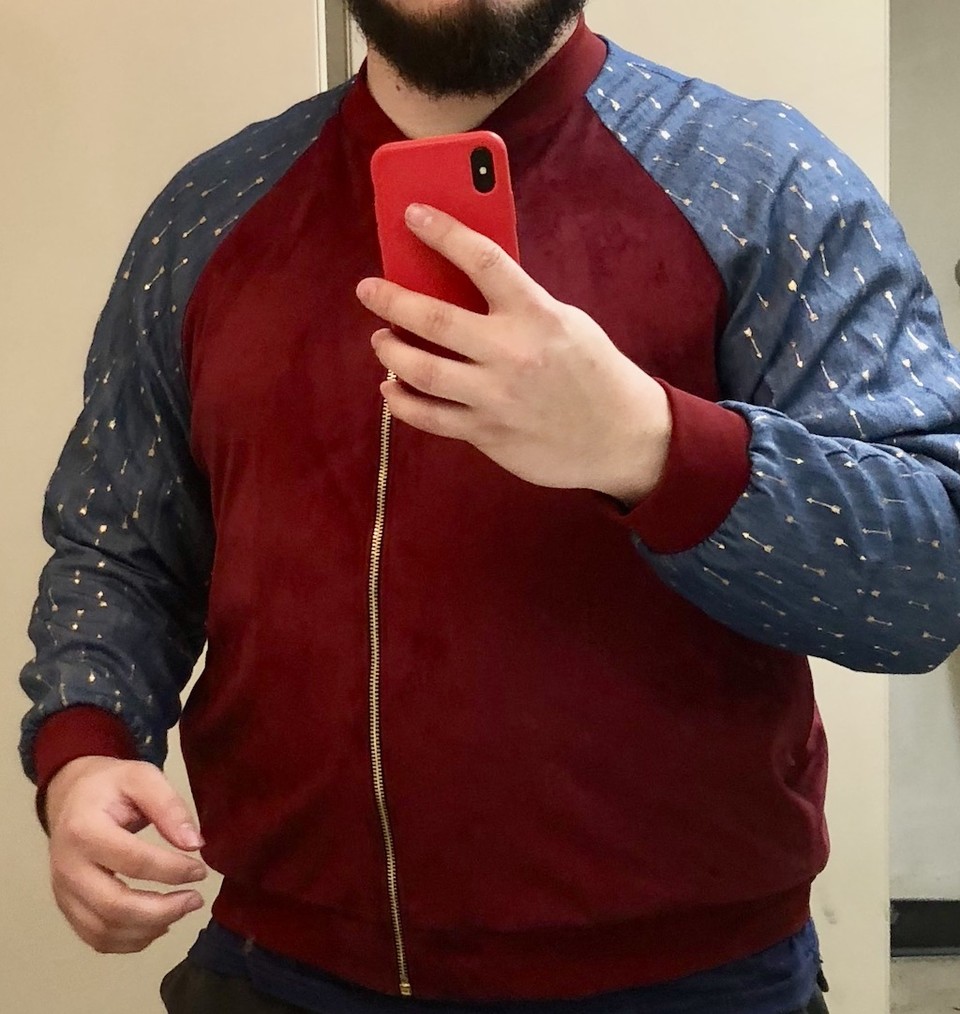 A jacket present for a friend's birthday
2014, Neoprene fabric was hard to work with and very stretchy.
This jacket was a present for a friend, my first large jacket project.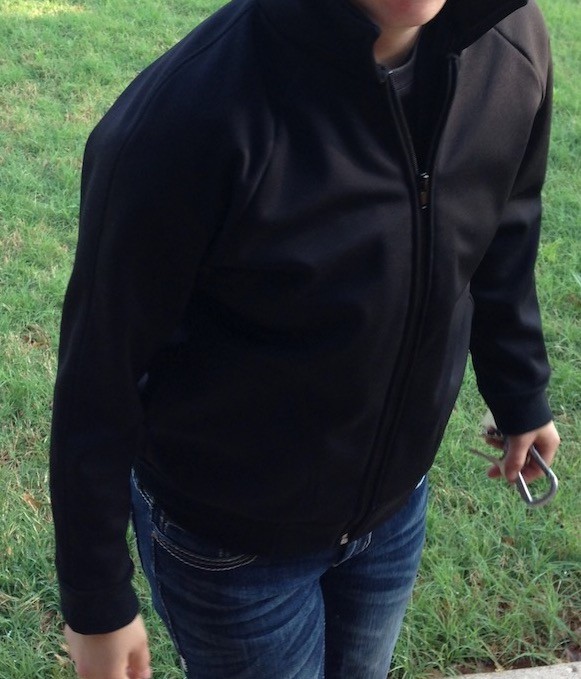 The finished jacket is being worn.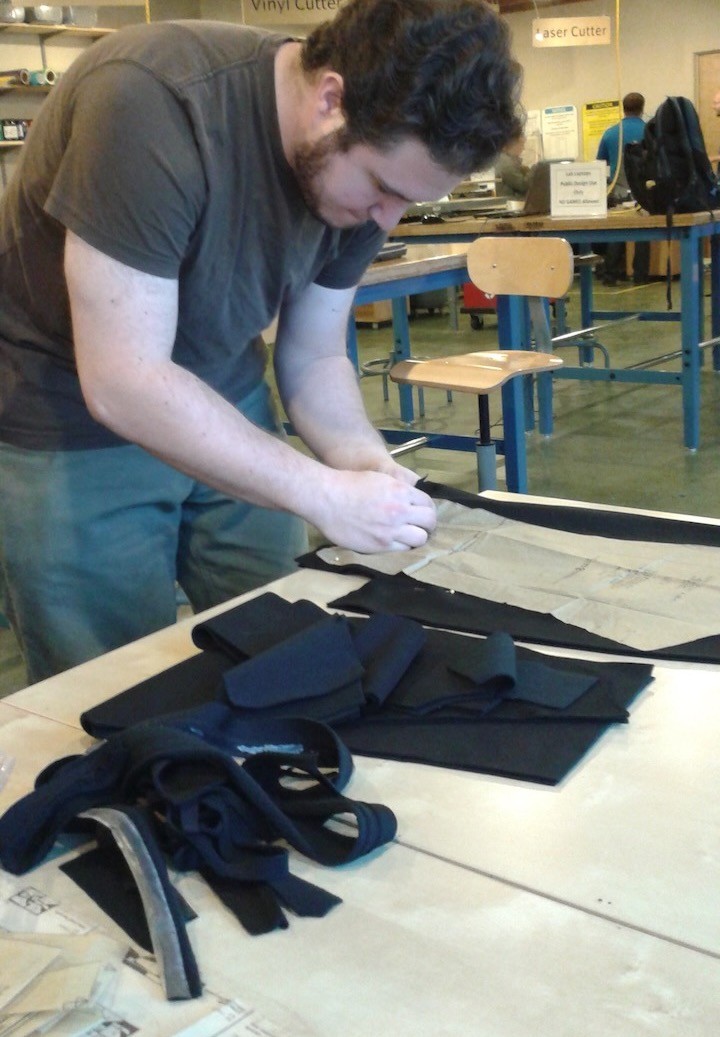 Cutting the pattern.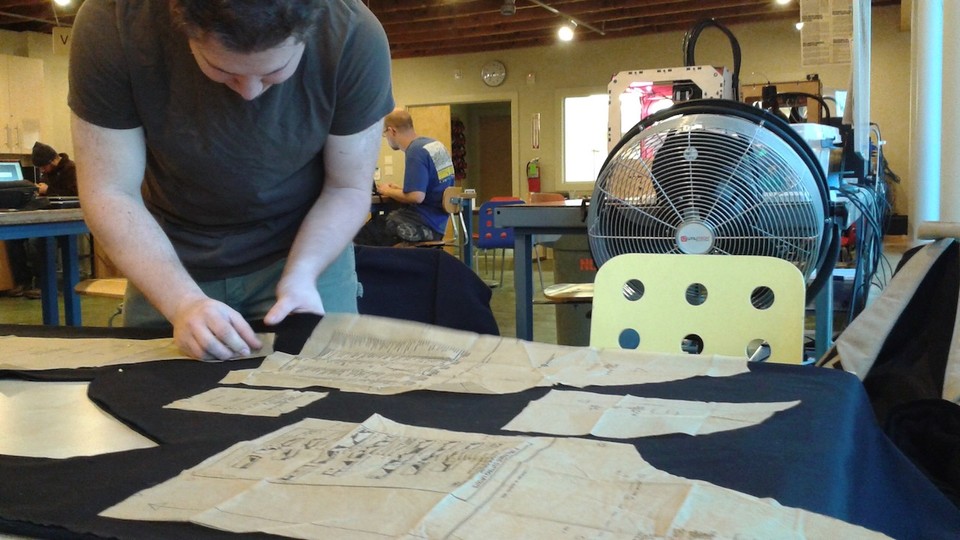 More cutting.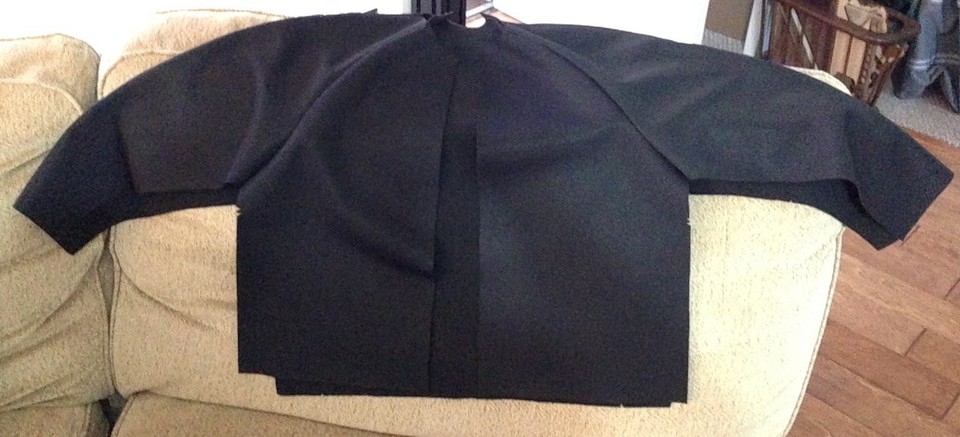 Basic seams are done.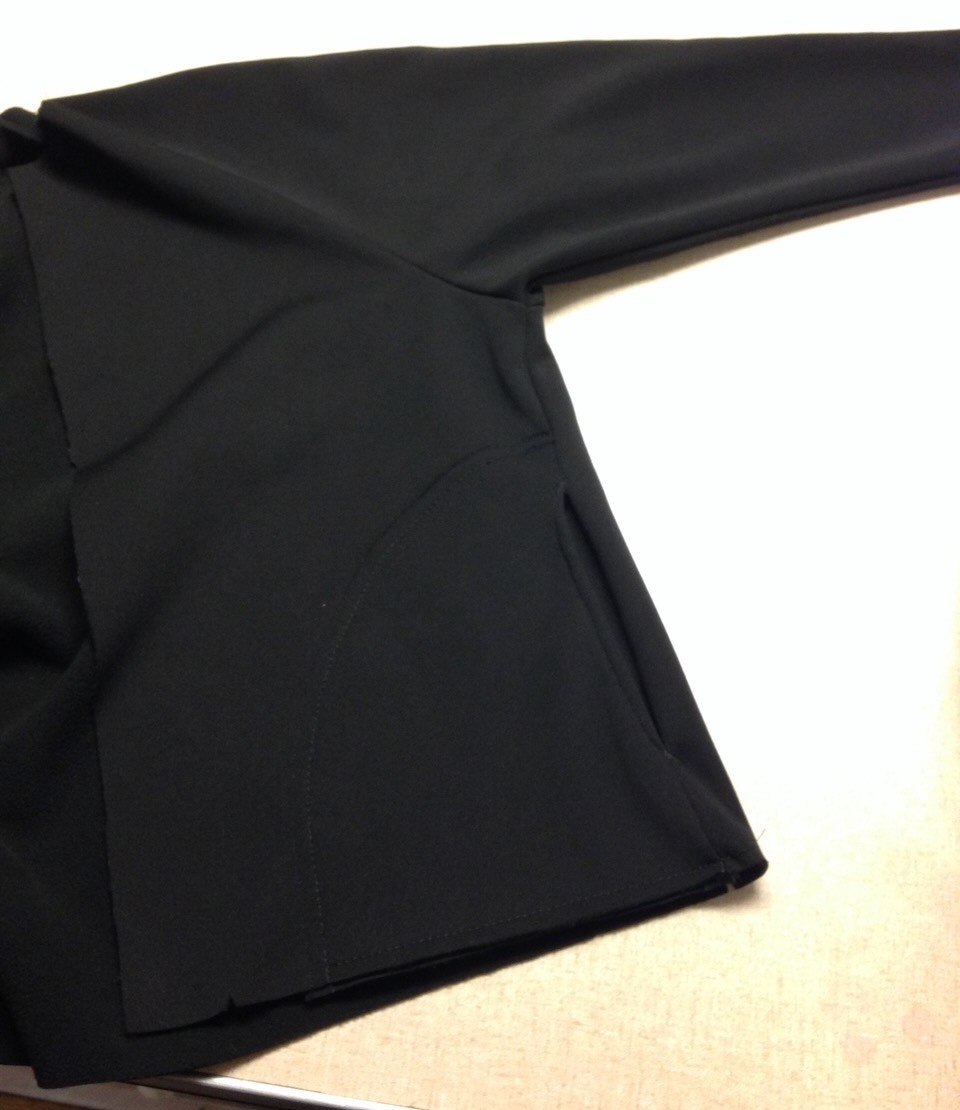 Pockets done.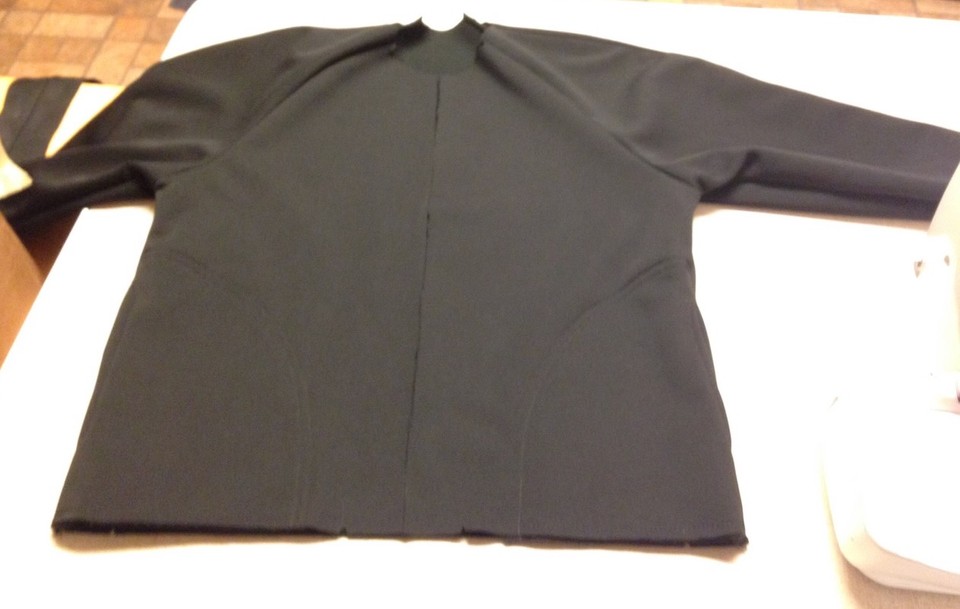 Both pockets.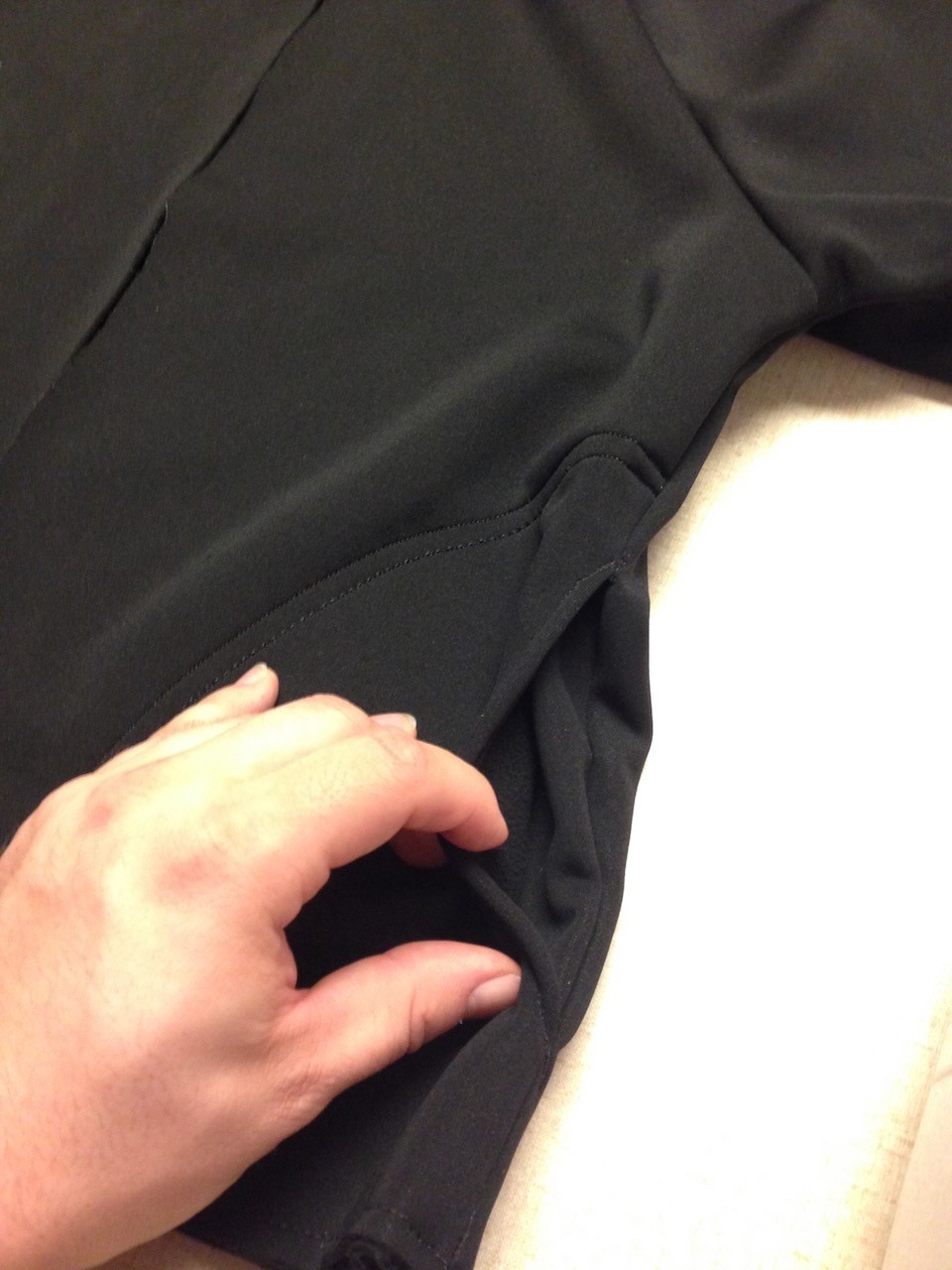 Pocket opening.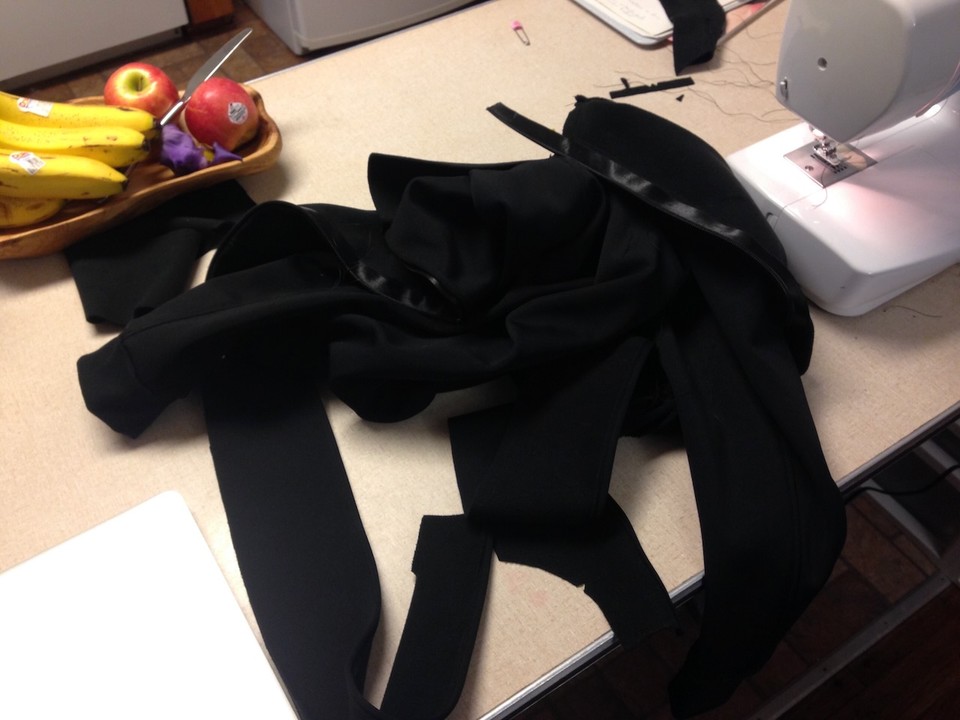 WIP zipper and collar seams.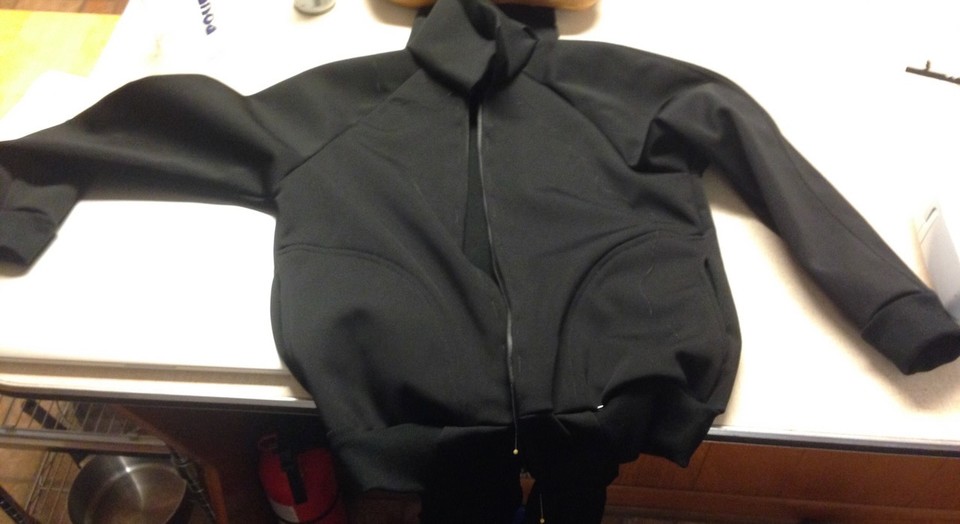 Collar and zipper in place, working on the waistband.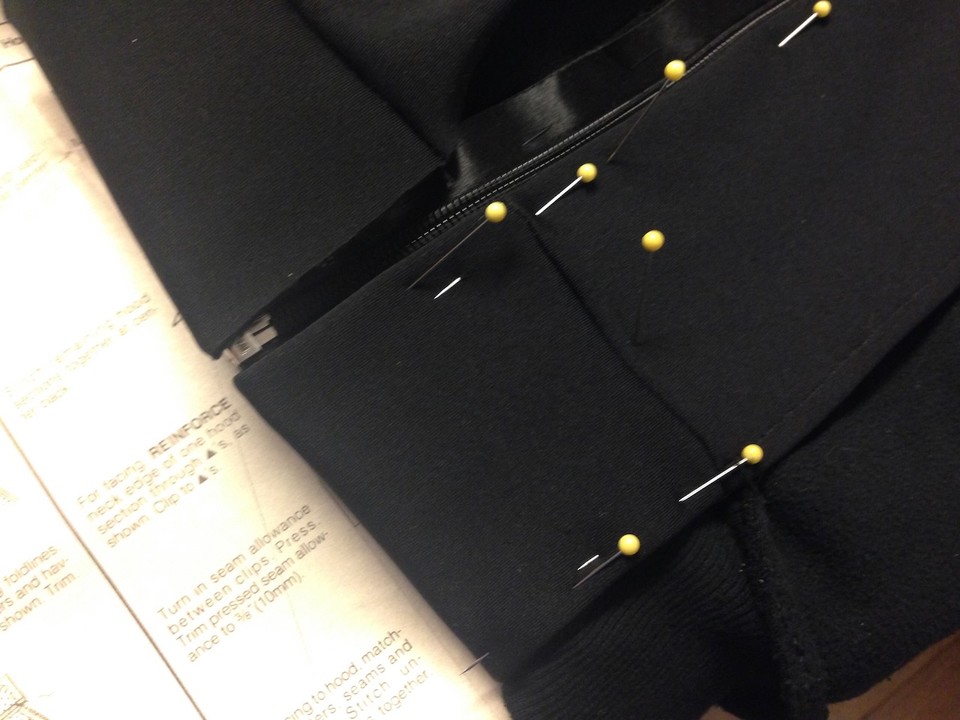 Mistakes were made here.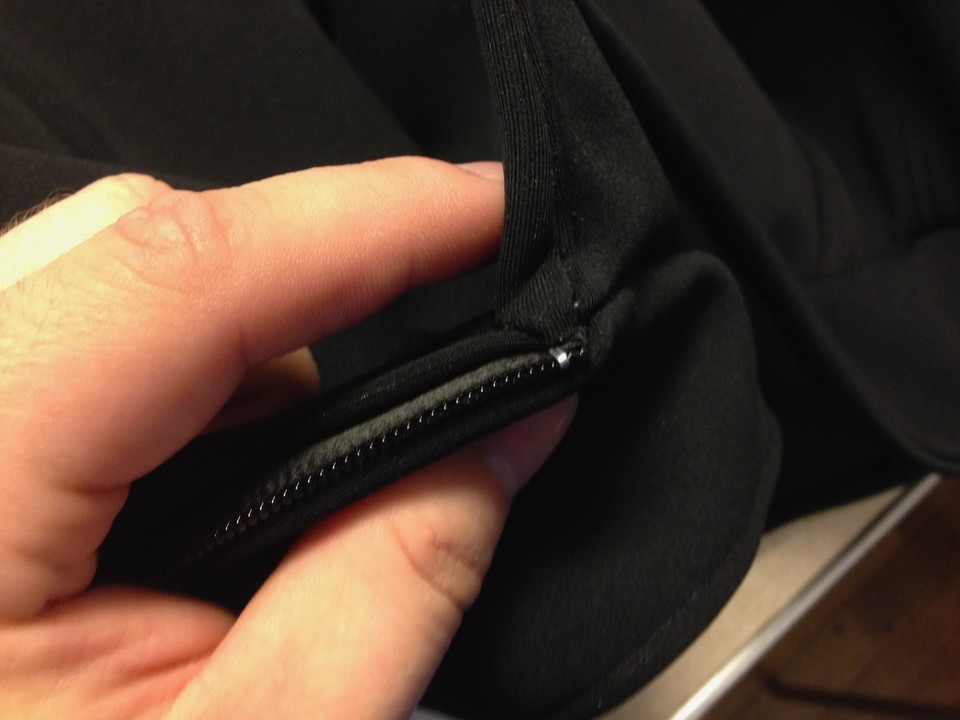 DIY zipper stop from thick metal clip.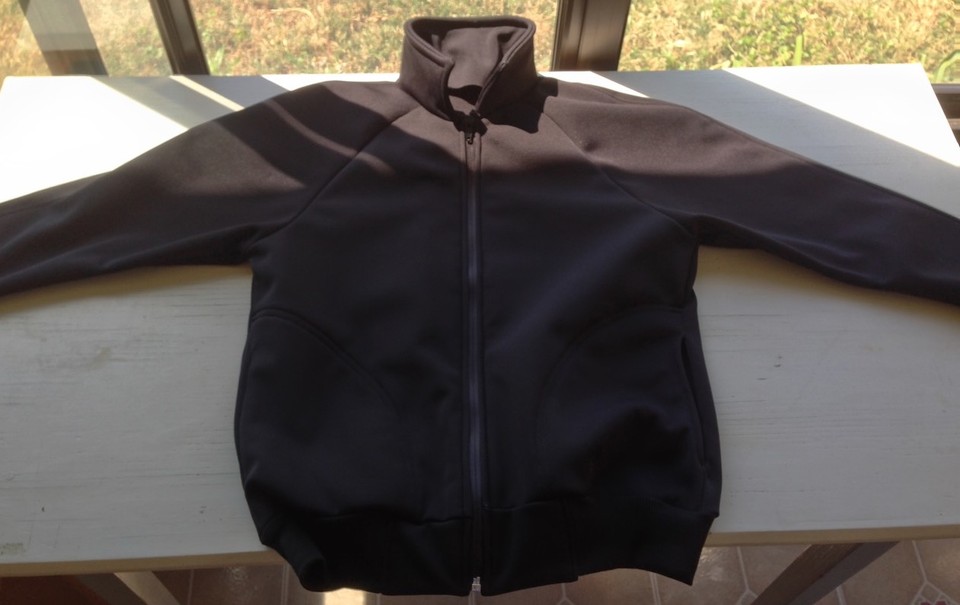 The finished jacket.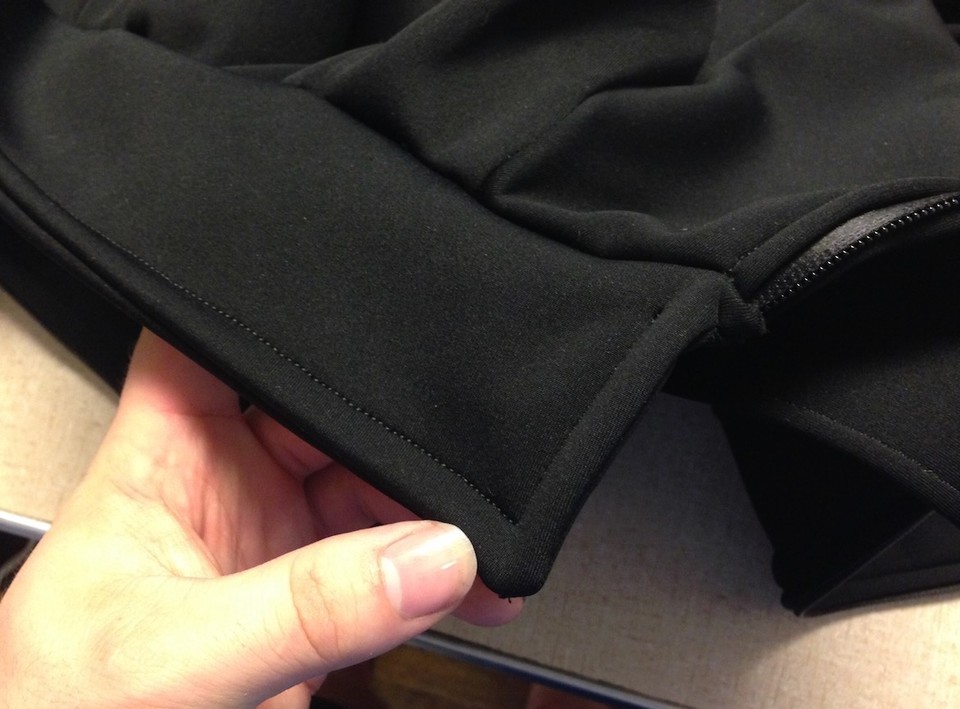 Collar details.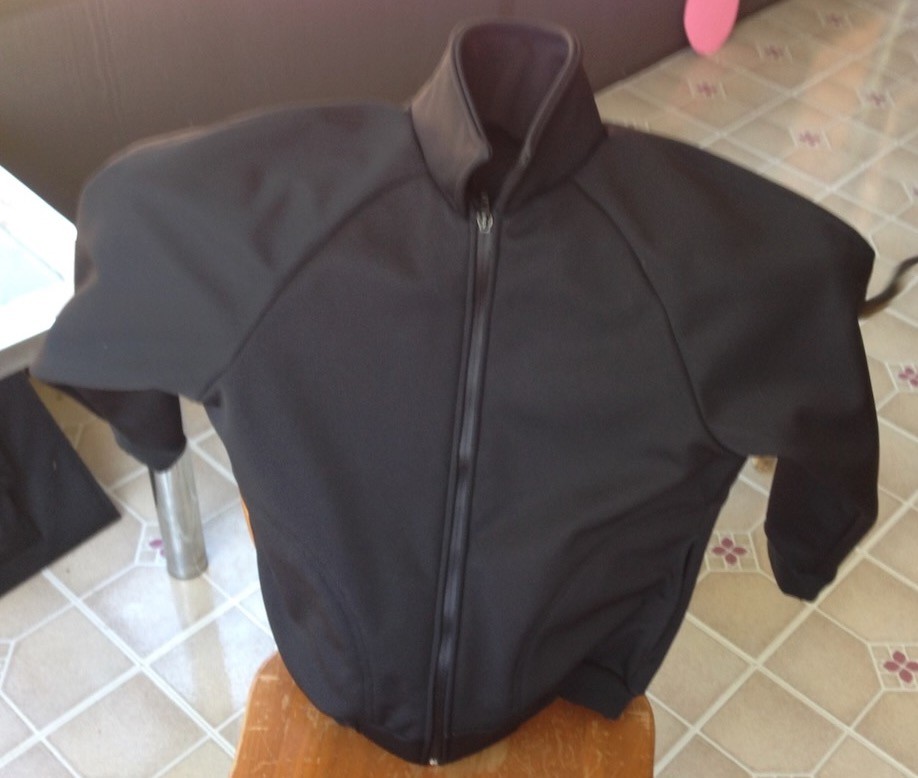 More shots.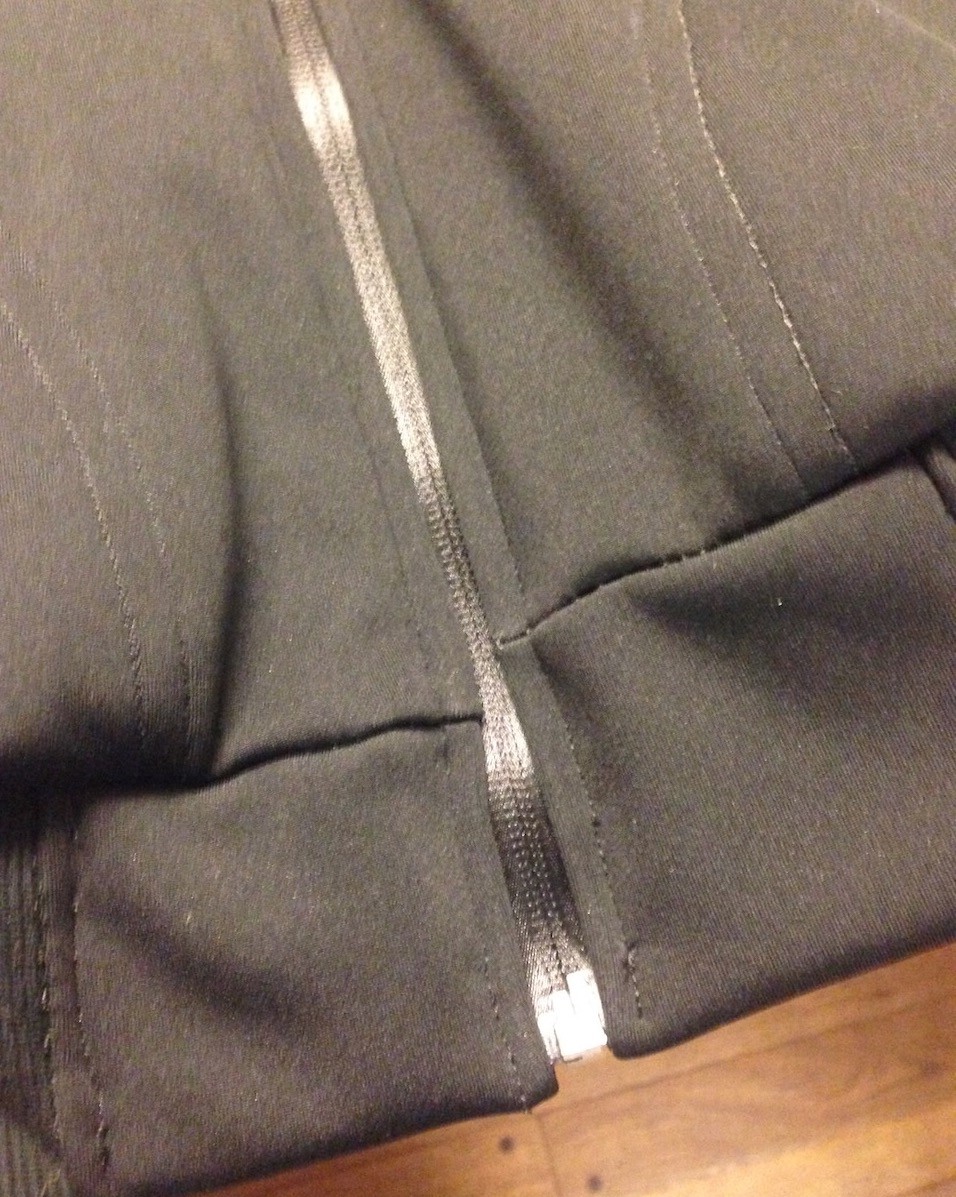 Whoops. Misaligned the bottom rim.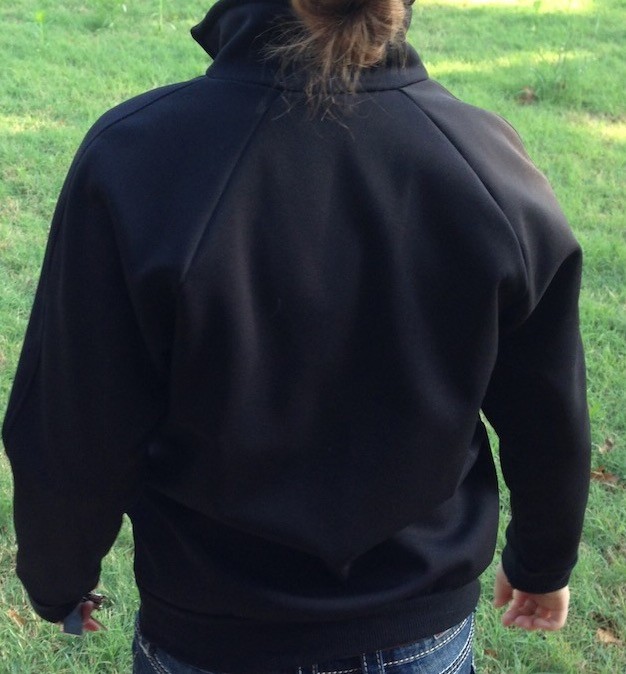 Back.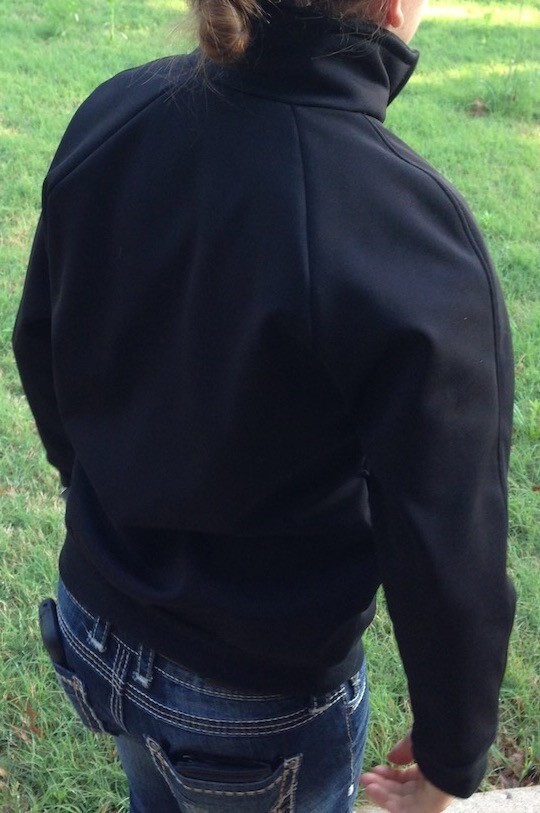 Side.